And of course I want to share! Because I care!
I actually whipped up two tag templates, one from individuals, and another from Santa, because you know, sometimes we gotta help the guy out and do some wrapping for him... so just in case, here are both!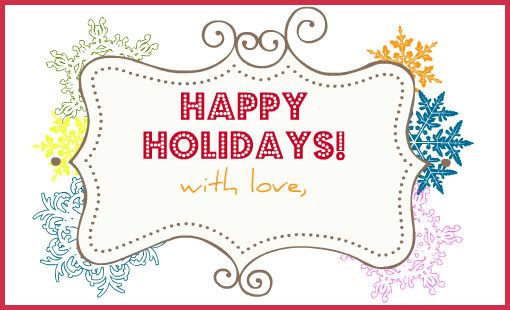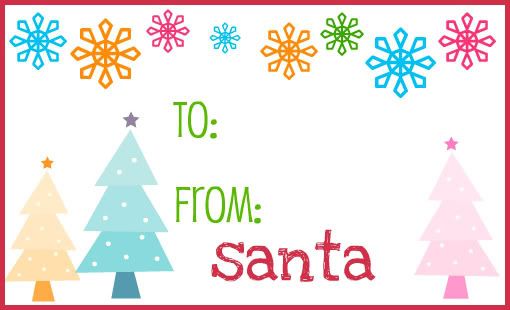 You can either click the link and print them off as a single image, or click the label itself to link to DocStoc and download and print a tiled PDF version there.
Enjoy and happy holidays! I finally got some of the abode in festive decor mode, those details will be shared tomorrow!